This is one of the first posts I wrote for SoulScripts.com , but I couldn't help but share this list because every item means so much to me.
Each summer I compile a list of things to do or places to see with a friend or significant other. My success rate for accomplishing this "bucket list" each summer is pretty pathetic. I have tried to build (and maintain) a garden, travel to a new place, or maintain a healthy (and balanced) diet the ENTIRE summer. I realized that all of the things I put on my "summer bucket list" were things that were a little too extravagant and unrealistic. Isn't that how we all think? We try to make our lives perfect and seamless to the point where it becomes unattainable and we throw in the towel. Less is more! Simple is beautiful! Intentionality with our relationships and our time is an investment.
How can you find things to do that are less, simple, and intentional without being boring? I've compiled a short list of five unique ways to get active outdoors with a friend or significant other. My hope is that the ideas on this list bring more than memories of a great summer. My hope is that the activities on this list build deep relationships, a sense of intentionality, along with a healthy mind, soul, and body.
Here are my top five ways:
1. Set aside two hours a week to get outside and get active together.
This is the the hardest out of the five on this list. You and I are made for routine and sometimes it's hard to commit to something once a week. Even though you and your friend may not know exactly what activity you're doing, simply blocking out a time each week sets that expectation.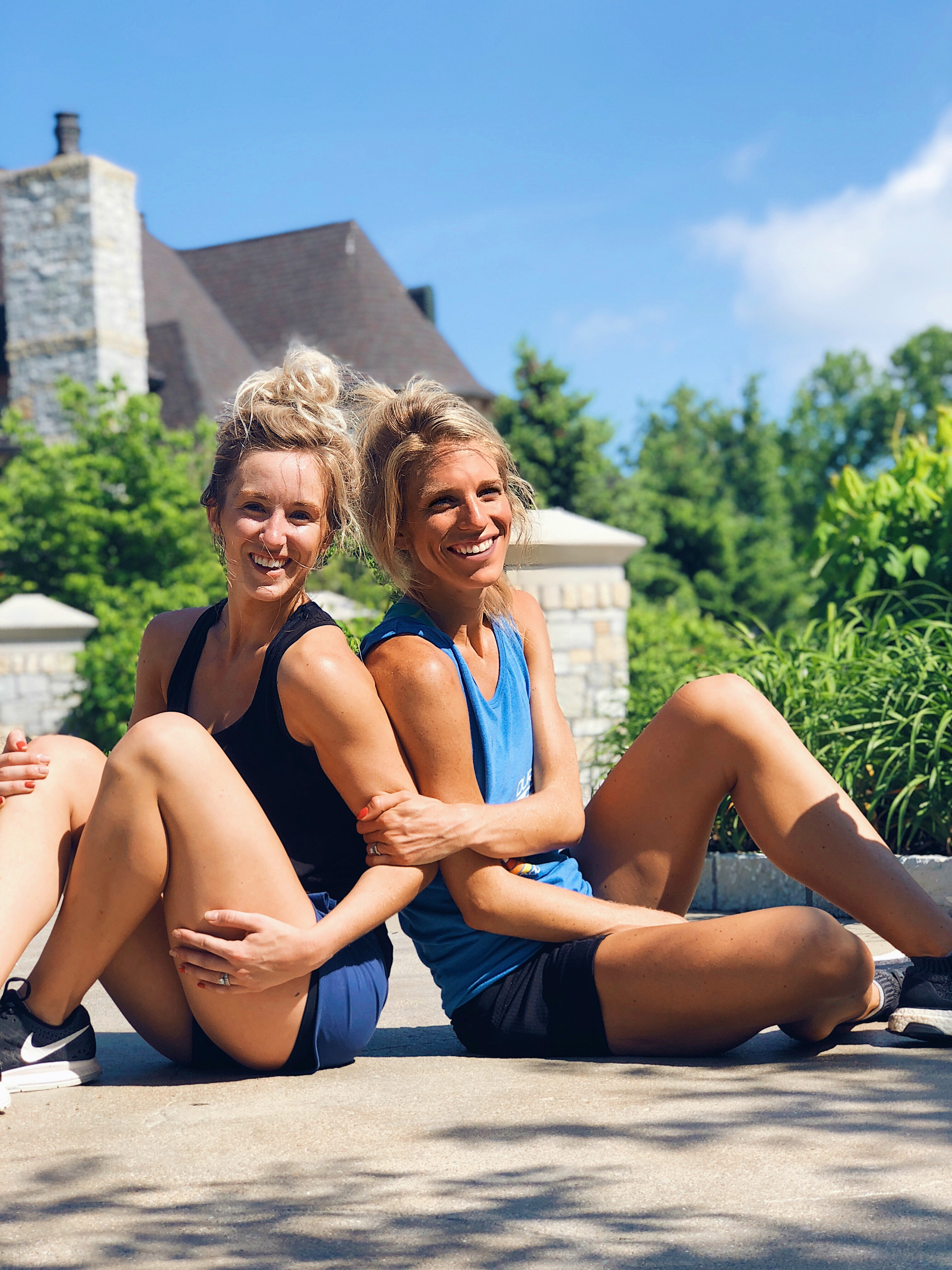 2. Go on a hike together
God's creation is a beautiful thing! I always wanted to be a "hiker" but I didn't truly enjoy it until I went on a trip with my friend in Colorado a few years ago. We would spend hours on each trail together talking about life, sharing funny stories, and admiring the beautiful views. Don't live in a state with beautiful hiking trails? I live in Indiana so I can relate. Try looking up local Nature Preserves and State Parks. One app that I use to find trails is the AllTrails app.
3. Go to a fruit or flower farm together
There is something about picking your own blueberries, strawberries, or fresh bouquet of flowers that brings joy to your soul. I don't live near a blueberry or strawberry patch; however
last summer my friend and I discovered a flower farm in the middle of nowhere. At this farm we got to hand pick our own flowers then make a bouquet out of them.
4. Run (or walk) a 5k together
I know what some of you girls are thinking – " I'm not a runner so I'm going to pass on this one." Before you stop and move onto the next activity on the list just hear me out. Times are changing with 5K races and they're more fun than ever. People are getting so creative with races and there's just about a race for anything these days. Click HERE to find runs that are near you.
5. Check out local festivals
One of my favorite things I like to do to with my husband in the summer is attend local festivals. Typically city websites should have a list of local events that will be taking place near you. It's a fun way to get on your feet and spend time with friends or a significant other.
When it comes down to it, each activity on this list is fun, but it shouldn't be the main focus. The purpose of this list isn't to have a cute picture to post on Instagram, but to equip us with opportunities to strengthen and deepen our relationships with others. It's so easy to fall in the trap of trying to get everything on this list done perfectly. We are and will forever be imperfect. The only thing perfect in our live is Christ's love for each and every one of us. Christ wants us to be stewards of our bodies as well as stewards in our relationships. In 1 Peter 1, Christ calls us to live a holy life and in verse 22 He says" "Having purified your souls by your obedience to the truth for a sincere brotherly love, love one another earnestly from a pure heart.." I encourage you to find that friend, or friends, to love purely and to deepen your relationship with them this summer.
Shop My Favorite Summer Essentials
Read my original post from SoulScripts BLOG HERE:
https://blog.thesoulscripts.com/5-ways-to-get-active/